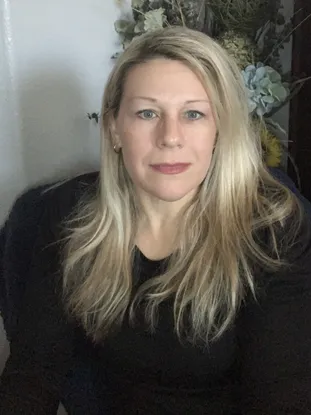 About Me:
Welcome, my name is Rebecca Jarrell. I am a Licensed Professional Counselor (LPC) in Texas and Clinical Mental Health Counselor (LPCC) in New Mexico, specializing in individual, couples, and group therapy with adults 18 years and older. I work exclusively via telehealth. I am a Certified Grief Educator, trained by renowned grief expert, David Kessler.
I have been in the mental health field since 2002 and have worked in a variety of clinical settings, including psychiatrist office, inpatient psychiatric hospital, and private practice.
My primary areas of focus include grief and loss, depression, anxiety, and trauma recovery. I utilize a variety of clinical approaches, based upon the needs of my client. It takes strength and courage to realize a change is needed in our lives. I applaud you for taking this step and look forward to working with you!
My ultimate goal is to assist my clients in finding healthy ways to improve the quality of their lives. It is my belief that most people already have the answers they are seeking within themselves and I am here to help facilitate their journey to finding these answers. I believe each client is a unique individual and strive to make them feel safe and comfortable from the start of therapy.
Education:
Bachelor of Science degree in Psychology, Sam Houston State University 1998

Master of Arts degree in Counseling, Sam Houston State University 2000
Trainings/Certifications:
Certified Grief Educator

Level 1 trained therapist in the Gottman Method
Certified in Telehealth and Digital Ethics
Texas State Board of Examiners of Professional Counselors
New Mexico Counseling and Therapy Practice Board - Clinical Mental Health Counselor
I live in the Atascocita, Texas area with my husband and children. In my free time, I enjoy spending time with my family and my beloved German Shepherd, Violet. I also enjoy reading and exercise.